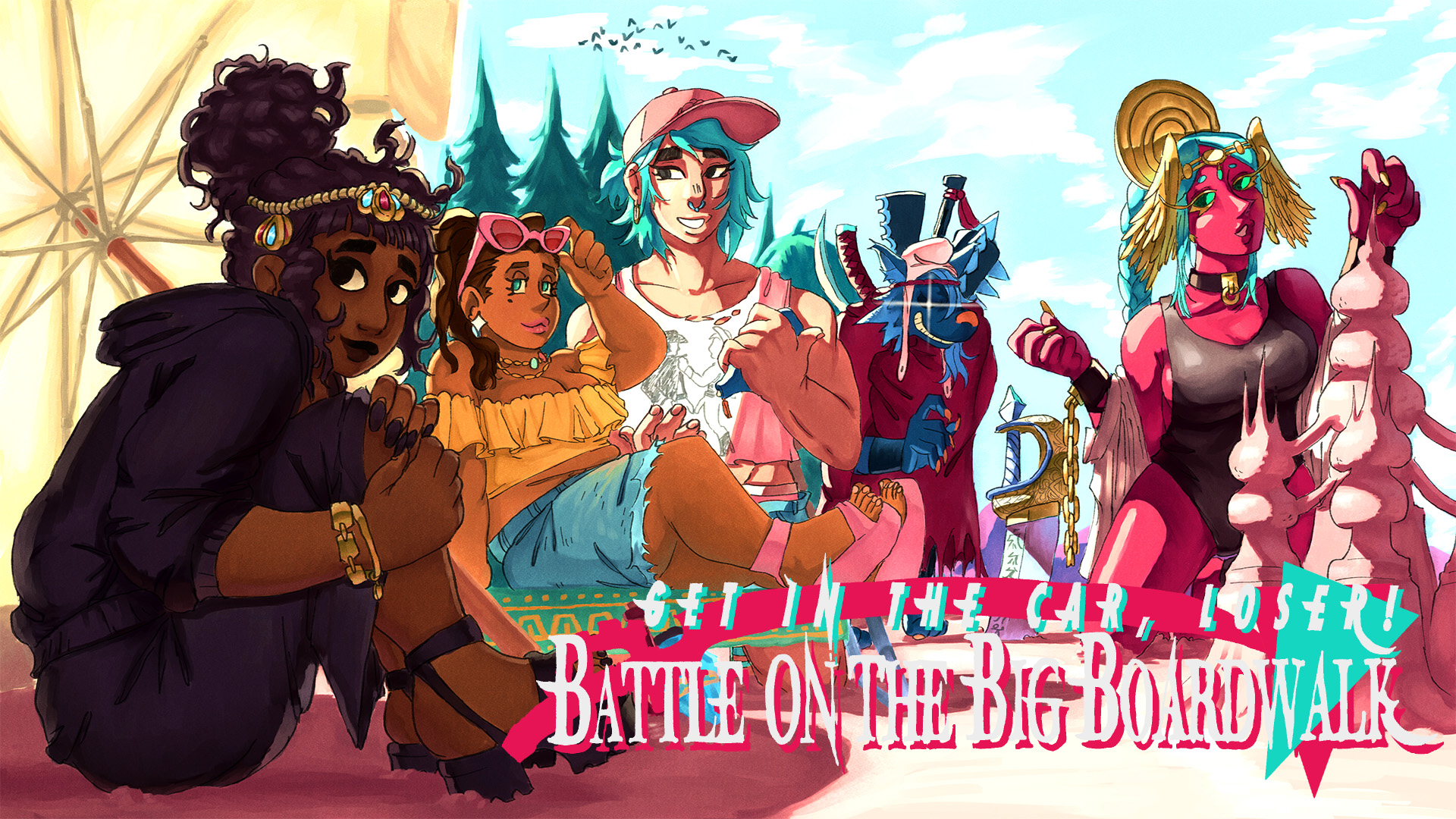 Battle on the Big Boardwalk
A downloadable game for Windows and macOS
DLC for Get in the Car, Loser!, requires ownership of the base game to play.

Sam and friends take a well-deserved break from fighting evil to unwind at the beach, only to have the Sword of Fate taken by a trouble-making interdimensional sword thief. This is no filler episode—there's no time to waste staring at open toe sandals and exposed cleavage when the fate of the world is on the line!




Unlockable sexy beach outfits for each character to wear in and out of battle, even in the main game!
15 endgame items, each with all new abilities that were too weird, specialized, or technical to make it into the main game. No matter what rank you're at, they'll always complement your current loadout without being overpowered... unless you find the right combinations, of course.
An all new legendary sword with the ability to banish a single enemy to the Shadow Realm per fight, allowing for different strategies than the Sword of Fate gives.
A full length story chapter with shenanigans on the beach, including a boss fight with our toughest enemies yet.
To install DLC, pay $5 to unlock, then drag the .bundle for your platform into the same directory as the main game. If successful, the title screen will say "DLC1 installed." From there, you can launch it at any time from the kiosk in the Treasure Bureau.
Purchase
In order to download this game you must purchase it at or above the minimum price of $5 USD. You will get access to the following files: