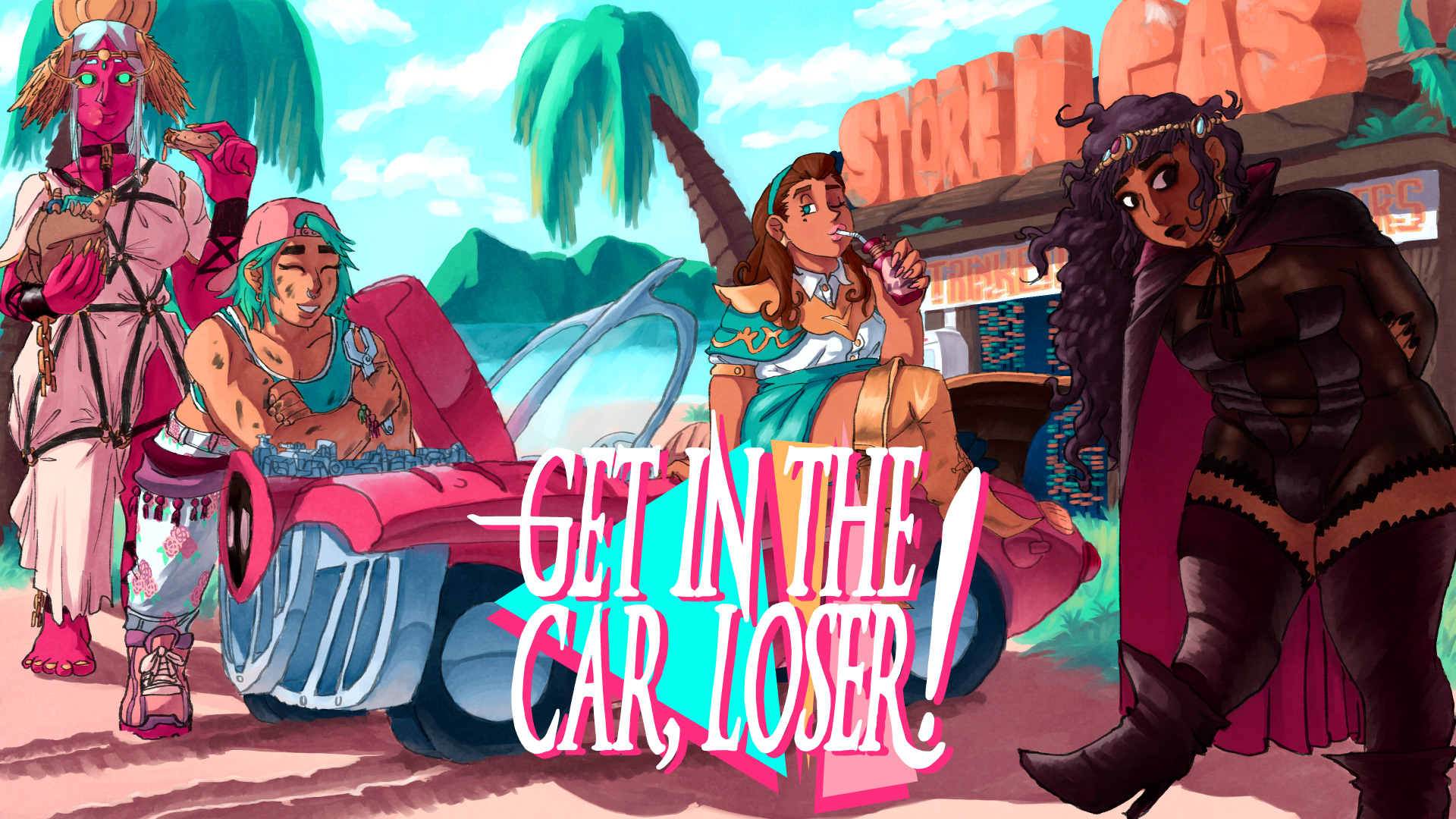 Get in the Car, Loser!
Minor bugfix update 1.0.0.15
---
This update fixes the following issues:
If a battle ended with an ally select box open and in "wait" mode, the visual effect would continue indefinitely.
Saving the game while an act 3 title card is present would softlock the game.
Bash Back ability allowed Valentin to keep counter-attacking even after being knocked down.
Various graphical glitches.
If you encounter any of these issues still, please let me know with an email to support@loveconquersallgames.com right away and I'll look into it!
Files
getinthecarloser-mac-universal.zip
316 MB
Version 1.0.0.15
Sep 23, 2021
Get Get in the Car, Loser!