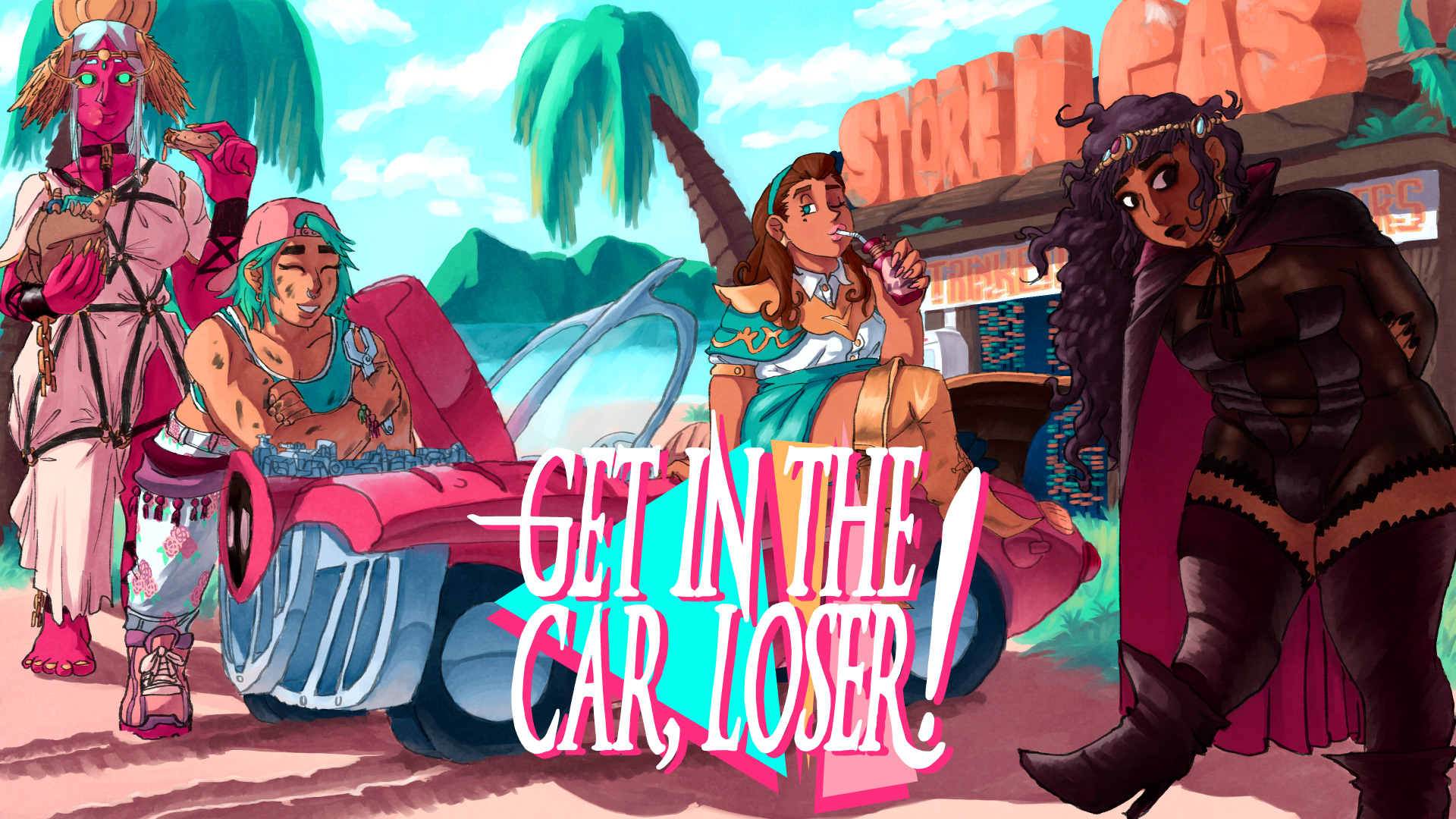 Get in the Car, Loser!
Minor bugfix update 1.0.0.17
---
This update fixes the following issues:
The Cute Ribbon's "Your Best, My Best!" ability raised items incorrectly when fully upgraded, and could crash the game by raising them to an impossible rank. The behaviour is now fixed.
Arbiter of Dialogues' "Mutual Aid" ability would last forever, even when unequipped.
Finishing the DLC in the post-game would cause you to be returned to the last Treasure Bureau after completion. It now correctly returns you to the post-game area. If you have a save file made after this incorrect behaviour, any future DLC will correct it.
Under certain circumstances, two music tracks could play indefinitely after defeating the first boss.
Some obscure crashes have been fixed.
If you encounter any of these issues still, please let me know with an email to support@loveconquersallgames.com right away and I'll look into it!
Files
getinthecarloser-mac-universal.zip
316 MB
Version 1.0.0.17
Sep 24, 2021
getinthecarloser-windows-x64.zip
317 MB
Version 1.0.0.17
Sep 24, 2021
Get Get in the Car, Loser!