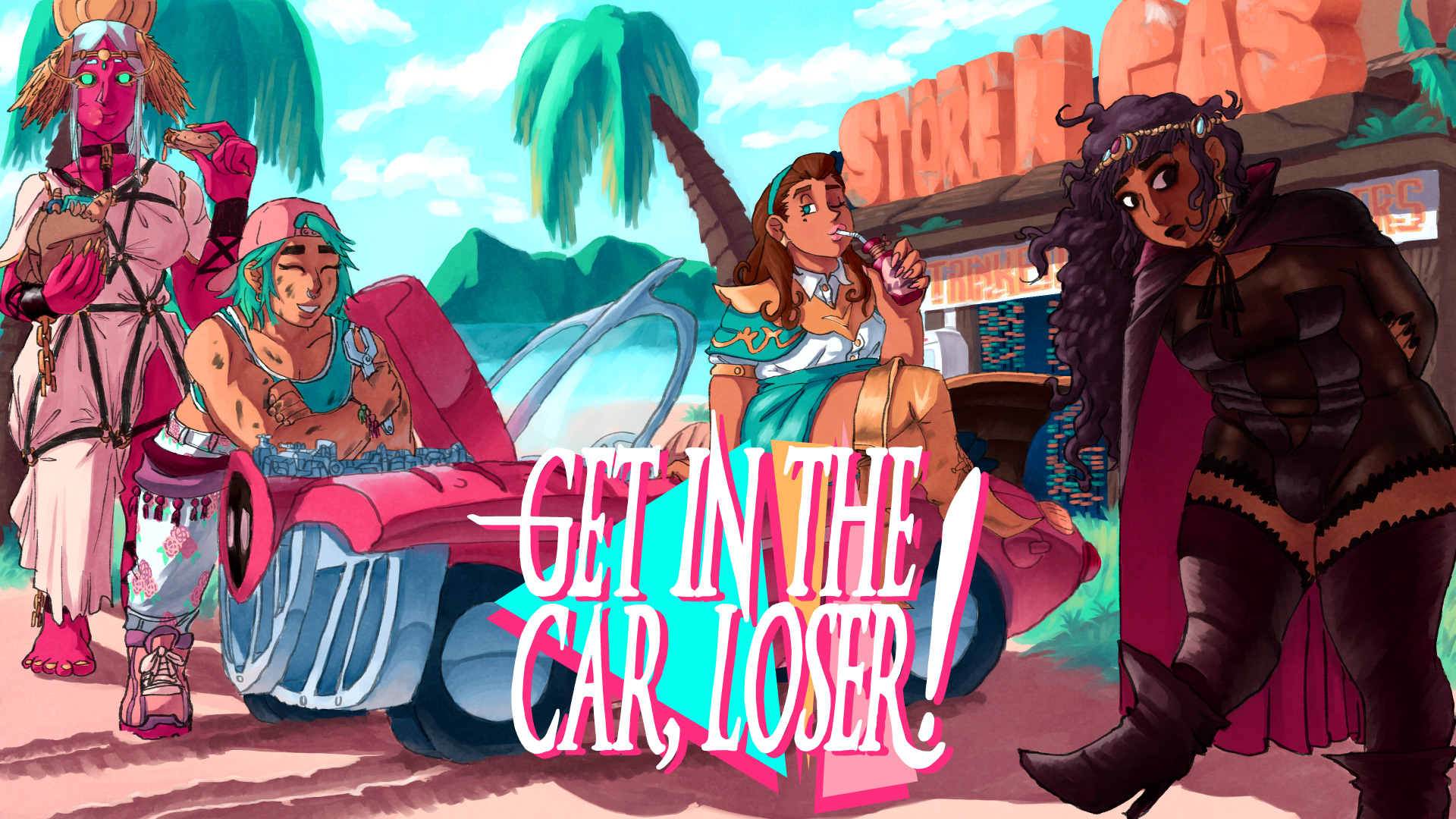 Get in the Car, Loser!
Minor bugfix update 1.0.0.21
---
This update fixes the following issues:
If battle menus were set to "wait" mode, opening target selection during an Arcade Token's super move animation would cause a softlock.
5 Battle Energy would cause some elements on the equipment screen to show boosted ranks for the upcoming battle, not actual ranks.
Dina's Hat's Berserk ability would ignore paralysis.
Autoheal app would use up party's Phoenix Iced Teas unnecessarily. It will now not use them at all.
If you encounter any of these issues still, please let me know with an email to support@loveconquersallgames.com right away and I'll look into it!
Files
getinthecarloser-mac-universal.zip
306 MB
Version 1.0.0.21
69 days ago
getinthecarloser-windows-x64.zip
308 MB
Version 1.0.0.21
69 days ago
Get Get in the Car, Loser!