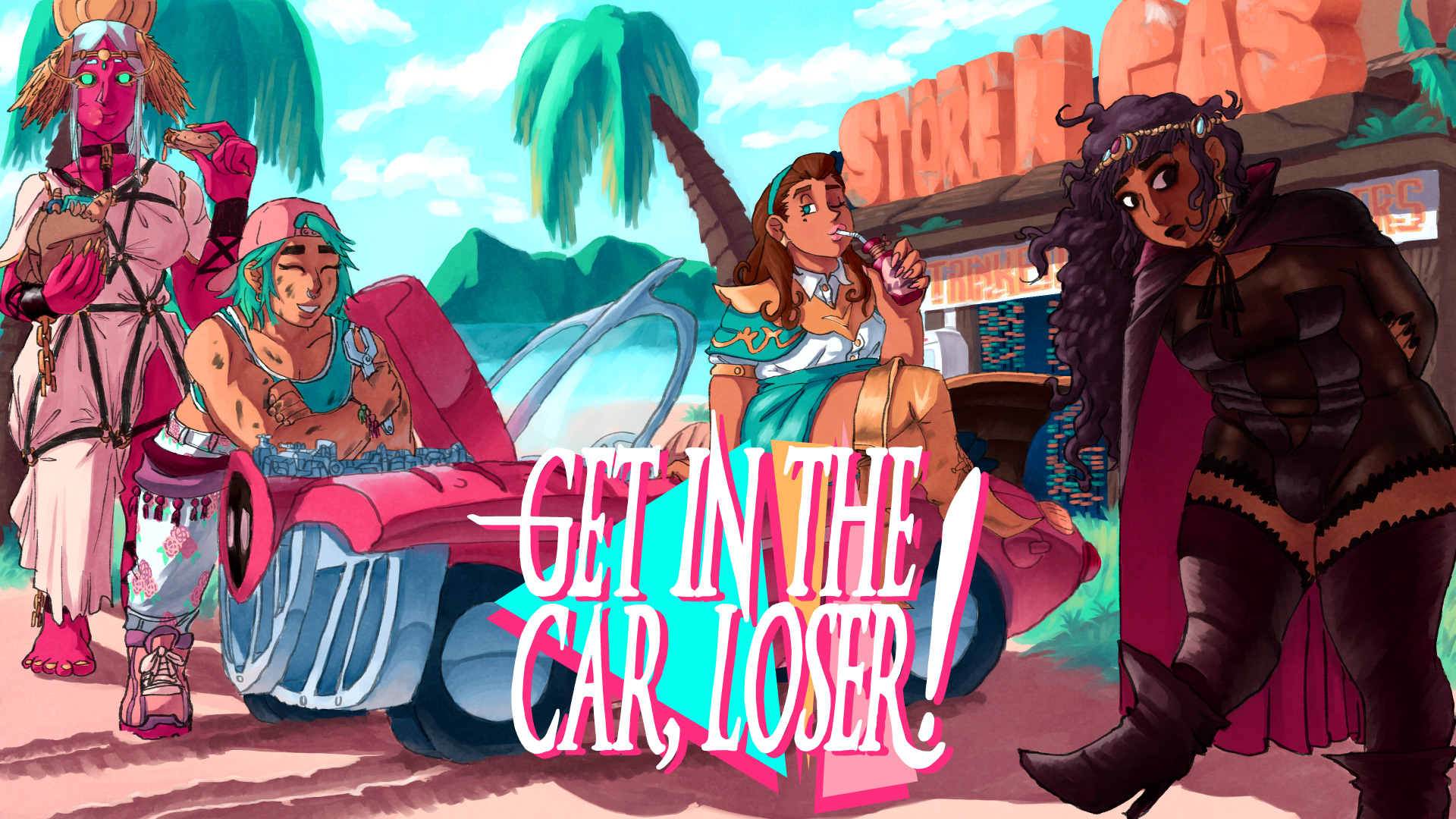 Get in the Car, Loser!
Minor bugfix update 1.0.0.23
---
This update fixes the following issues:
After picking "try again" from an act 4 minishrine fight, the game would enter a softlock upon victory.
Using an enemy-targeted item in battle with no valid targets would cause a crash.
Using Zantetsuken on an already-dead enemy would cause remainder of fight to remain in the Shadow Realm.
Using Zantetsuken on the final enemy in the first stage of the final boss fight would cause the battle to stall indefinitely.
If you encounter any of these issues still, please let me know with an email to support@loveconquersallgames.com right away and I'll look into it!
Files
getinthecarloser-mac-universal.zip
306 MB
Version 1.0.0.23
29 days ago
getinthecarloser-windows-x64.zip
307 MB
Version 1.0.0.23
29 days ago
Get Get in the Car, Loser!